The 2015 EAHIL workshop has just closed, with a great plenary and I have to say it's been a stormer of an event. In particular, two of the sessions I attended will have significant and long term impact on my work, the others were  stimulating and important for embedding existing skills. Add to this the conversations that I had in between times were great (lovely to meet some Twitter friends in real life at last), and hopefully will produce some collaborations and projects in the future.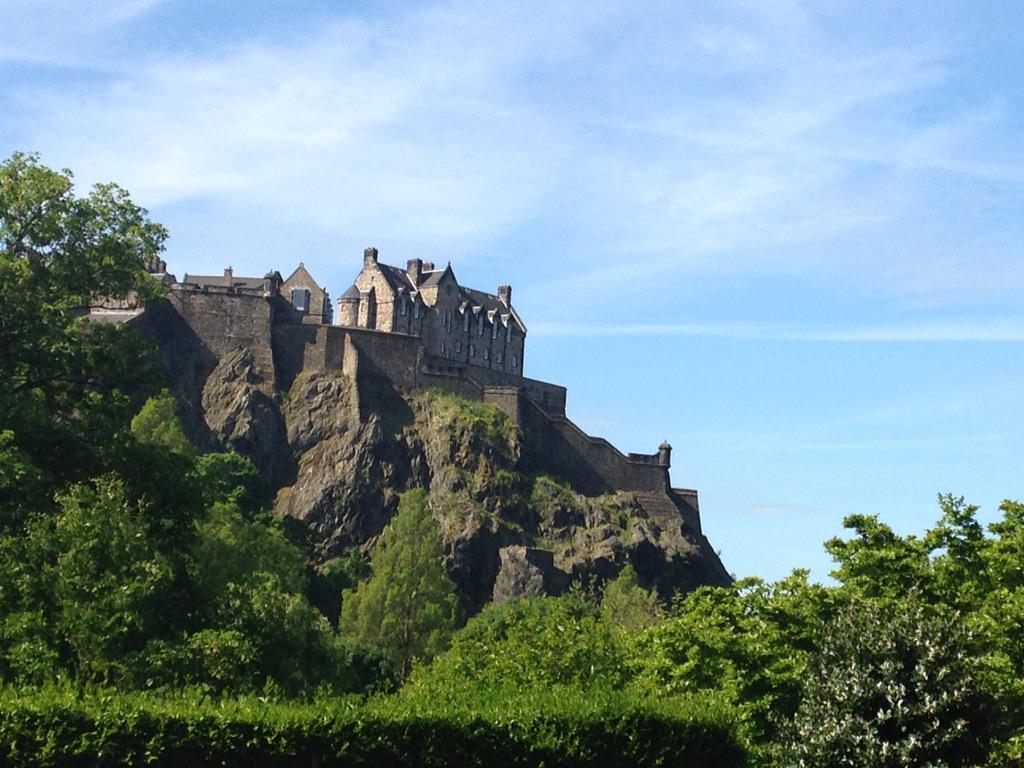 photo by me! @ilk21
This was my first EAHIL event as one of 3 UK council representatives, along with Helen Buckley Woods and Deirdre Beecher (who sadly couldn't attend). And I was at the first meeting of the International Programme Committee for EAHIL 2016 which will take place in Seville.
The fact that all this took place in beautiful Edinburgh in the most glorious sunshine, with typical Scottish hospitality was a privilege.
Sessions that blew my mind 1.1
Project and Data Mangement of Systematic Reviews  by Margaret J Foster.
Where can I get me a Margaret Foster? She's A-MAZING.
The RIGOR workbook (look on her libguides page) that she has devised should be compulsory for anyone carrying out a systematic review, and will certainly mean that I have to re-write my "how to guide" course on systematic reviews. The RIGOR workbook is terrifying in that it shows All The Things that are involved in a systematic review, but is also hugely reassuring by virtue of the fact that it shows you everything that you will have to do, and tries to make the process as efficient as possible. The method is the point in a systematic review, so if this is either not done or not documented comprehensively, then all the work is for naught.
There were gasps from the audience when she showed it – honestly, I've NEVER seen/heard that happen in a course before.
Even the exercise for demonstrating the process for article screening was a masterclass in its own right. It very simply, but very effectively showed how hard it is for 2 independent reviewers of titles/abstracts to come to the same conclusion about the list of articles they are screening, and also how much inconsistency there is the execution of the task. Good grief, there were 5 of us, with 5 papers to screen, and 5 labels to apply regarding inclusion or exclusion. A mathematician will be able to say how many possible points of disagreement there might be with that many variables. It was *so* interesting to do this exercise.
As well as bags of useful hints and tips, Margaret also gave us a very comprehensive bibliography, but highlighted Booth, Papaioannou & Sutton's "Systematic Approaches to a Successful Literature Review" as a favourite text – thank goodness I've got this, and have actually read it and will be reading it again very soon(!)

http://www.uk.sagepub.com/booksProdDesc.nav?prodId=Book235174
It was a really impressive session – I've only given a vague indication, but what it did do was inspire the thought that EAHIL (and maybe HLG together?) should have a special interest group in systematic reviews, to do more of this type of sharing of process, and to facilitate peer review of search strategies and to generally improve practice all round. Others seemed to agree, so watch this space.